myIT.com is Overall Well Rounded and Knowledgeable

We are a small company without an internal IT department. Reliability is a must, and myIT.com has provided that for us. When you are looking for an IT Support firm, look not only at the top, but look at those from troubleshooting issues to purchasing your equipment. Overall myIT.com has taken the complexity of business technology off my plate.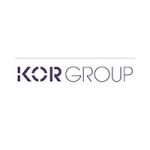 Josh Korman
Owner
KorGroup
myIT.com has Superior Level of Support and I have Peace of Mind!

The biggest benefit to using myIT.com has been peace of mind. I know that if we have a meltdown, the team at myIT.com will be here and stay here until we are back up. We have had several times through the years where hardware had failed, or we were attacked from the outside. In every instance, they were here promptly and stayed until we were back up. I used to worry about failures while I was out of town. Now, I know that Greg and his team have my back. Thinking through a solution makes a big difference. All too often, I have seen a suggested solution and I did not think about the related applications or how we might use in a matter not considered. Having the experience of myIT.com to help think through the different scenarios helps avoid those unforeseen problems down the road. Running an accounting firm serving hundreds of clients, we come into contact with many outside IT firms. We see the problems others have with their providers. We choose to stay with myIT.com because we see how superior their level of support is compared to their competition.
Glenn Hanner
Co-founding Partner, CPA, CITP, VA, EA
Hanner & Associates, Certified Public Accountants
Choose myIT.com, You Won't Be Disappointed!

You won't be disappointed if you choose myIT.com

You won't be disappointed if you choose myIT.com as your IT Partner. myIT.com responds quickly and genuinely cares about the problems you are experiencing AND the people experiencing the problems. myIT.com takes the time to teach and explain in a way that non-technical people can understand. Go ahead, try them, you will not be disappointed because myIT.com wants to help you succeed.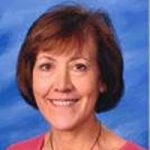 Leanne Southerland
Business Administrator
St. Maria Goretti Catholic Church
myIT.com Goes the Extra Mile and Their Support is Second to None!

With myIT.com managing our network, we get a broader and deeper IT support than if we had an internal IT staff dedicated to our IT needs. When searching for an IT support firm, myIT.com should be given every consideration. They have been part of our team and we feel that the relationship and going the extra mile to give us support is second to none.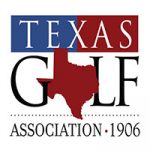 Rob Addington
Executive Director
Texas Golf Association
myIT.com an IT Provider That Stands Out in Communication, Committed to Excellent Service, and One that You Can Trust!

We are a relatively new client of myIT.com. We went through a rigorous selection process and all the things that myIT.com committed to in the meeting stages have been done on a consistent basis, including the "trust me" stuff. myIT.com stands out when it comes to communication. Our calls, help desk tickets, and emails are acknowledged right away, a course of action is determined, and they communicated that plan of action to us. The single biggest benefit of having myIT.com as our IT Partner is fast diagnosis and fix of day-to-day issues.
Jeff Mitchell
Business Administrator
Trinity United Methodist Church of Arlington
myIT.com Provides the Very Best Service at a Fair Price!

myIT.com is simply better than other firms we have tried. They never outsource their help desk to a third-party service. myIT.com combines providing the latest technology with friendly, home-town customer service from a staff that has a true desire to go the extra mile for their clients. The single biggest benefit of partnering with myIT.com is the way Greg and his staff do WHATEVER it takes to get the job done for us. We came to them with some fairly complex and challenging IT issues, and they hit the ground running to come up with a workable plan for us, with minimal disruptions to our busy office. If you have an opportunity to partner with myIT.com, don't give it a second thought. Don't be fooled by all the slick sales pitches out there. Greg and his team take personal pride in providing the very best service at a fair price, and will work hard for you each and every day. I enthusiastically recommend myIT.com.
Janine Castleberry
Business Development and Operations
McIlvain & Associates, LLC
myIT.com – The Results are Superior and the Service is Personable and Consistent!

If you are a company that demands professional, consistent, personable service and support myIT.com can implement projects, maintain networks, and handle upgrades without a ton of overhead or fluff. They pride themselves on their integrity; they are always honest and the results are always on point. I have known Greg and myIT.com for 15+ years. The company and team are all trustworthy, efficient, and cost effective in approach. I have tried other firms and I have gone BACK or myIT.com because the results are superior at a better overall cost of ownership.
Ricky Kassanoff
Owner
Paragon Furniture
The Best Response Time You Will Ever Experience

Having relied upon internal IT as well as external IT firms, myIT.com genuinely cares about its customers and treats individual customers as though they are the ONLY customer. myIT.com prides itself on its customer service and it shows. myIT.com's response time resolving technical issues "IS THE BEST YOU WILL EVER EXPERIENCE"! If you are wondering which IT of MSP firm you should call to help manage your network, big, or small, get off the fence and get the technology you probably already have, working for you" myIT.com will help you do just that. In today's world, technology can be your best competitive advantage; myIT.com will certainly help you use your technology to gain competitive advantages over you competition.
David Hager
CFO Wildwood Development Company
myIT.com has a Proven Track Record of Excellence!

myIT.com gives us peace of mind. Knowing that I don't have to invest time trying to keep up with the skills training to manage technology at our time trying to keep up with the skills training to manage technology at our church is a plus! myIT.com has a professional staff with the skills and competence that frees me up to focus on other core business functions. They don't let us down and are open with their communication and status updates. myIT.com has proven track record of excellence. My IT.com is a choice we stand by because IT is an investment, why risk the selection when you don't have to.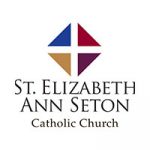 Don Wagner
Business Manager
St. Elizabeth Ann Seton Catholic Church
Why myIT.com? They are Quick, Efficient, and Knowledgeable!

myIT.com strives to make us feel like we are their #1 priority with quick service that is efficient, and their personnel is knowledgeable about our specific account and network. They have a personal feel; we know their staff and they know us and our particular and unique needs. Having a local company support us with our IT needs gives us a unified resource to support and address our issues. With their annual budget meeting they know our needs well enough to help us plan for our growth and individual issues. They listen to us and are willing to work with us and give us the best options for our situation.
Brian Young
Pastor
First United Methodist Church of Arlington